Faith Baptist Church
Faith Baptist Church is a small congregation located in Baldwinsville, outside of Syracuse, NY.  Pastor Dave McCarthy is a dynamic leader, guiding the members of his church to live to follow Biblical principles.  The church is growing not only in numbers, but also in faith.   Faith BC has found the website a key means of communication to the congregation as well as the attached Christian school.  Social Media is integrated with the site as well to reach those who use that medium to keep engaged with ongoing events.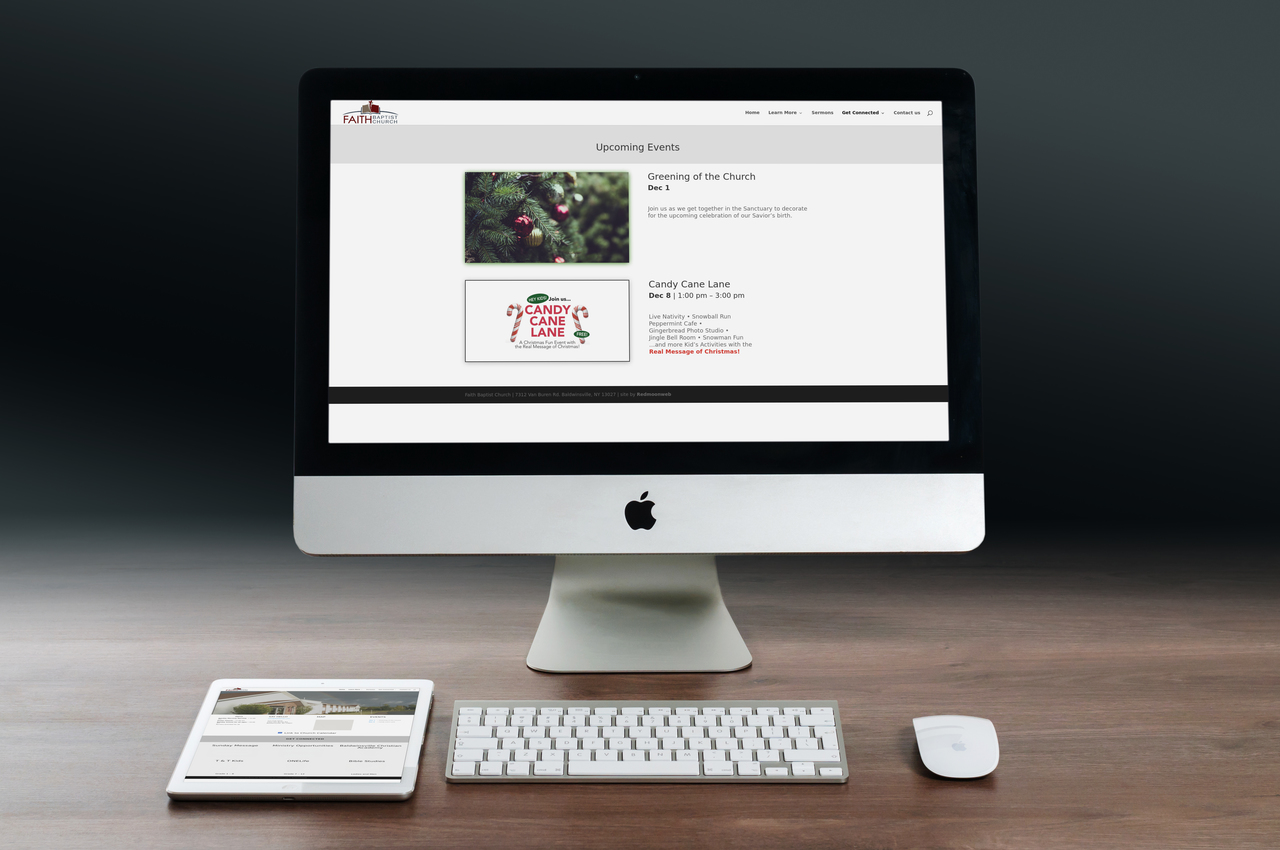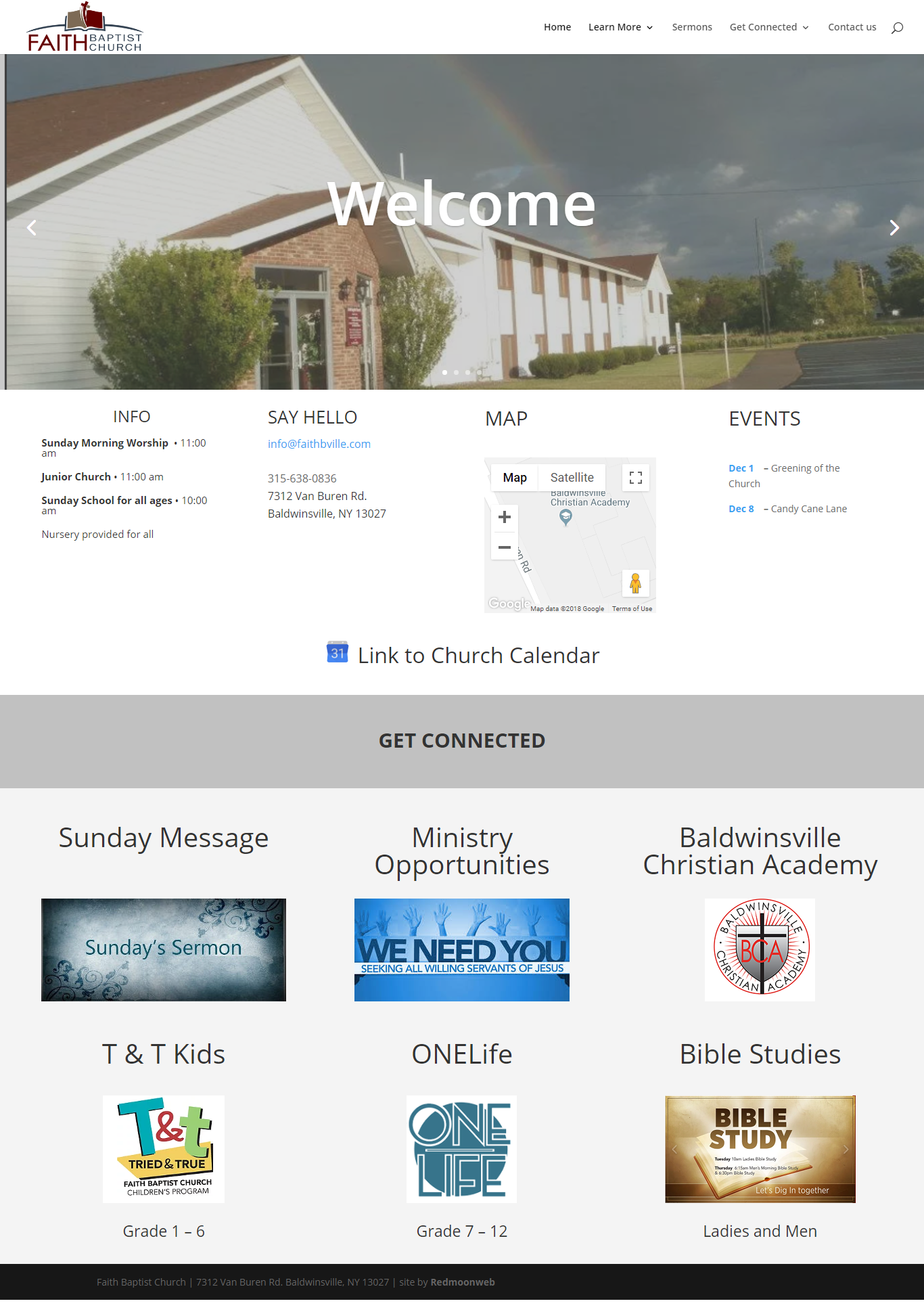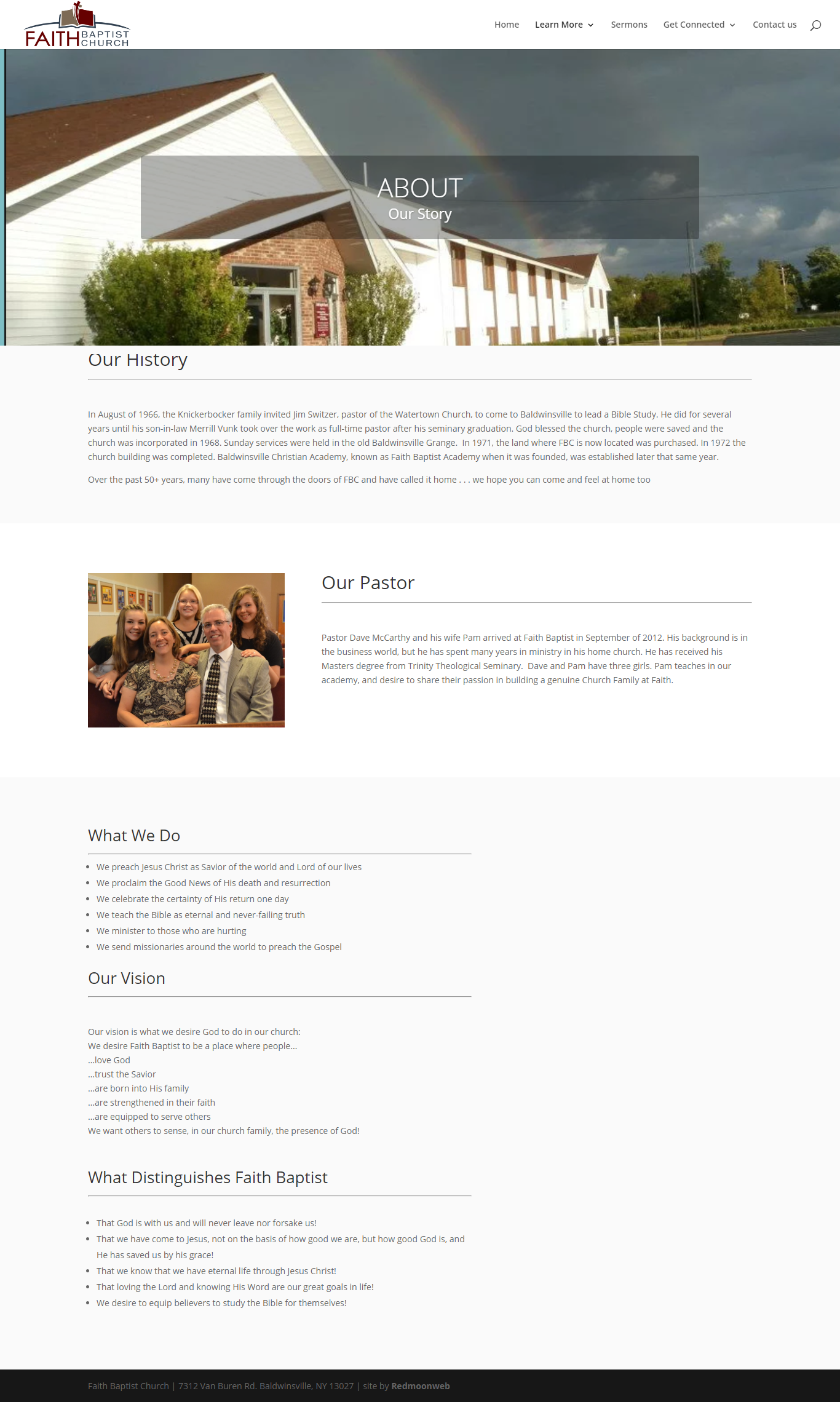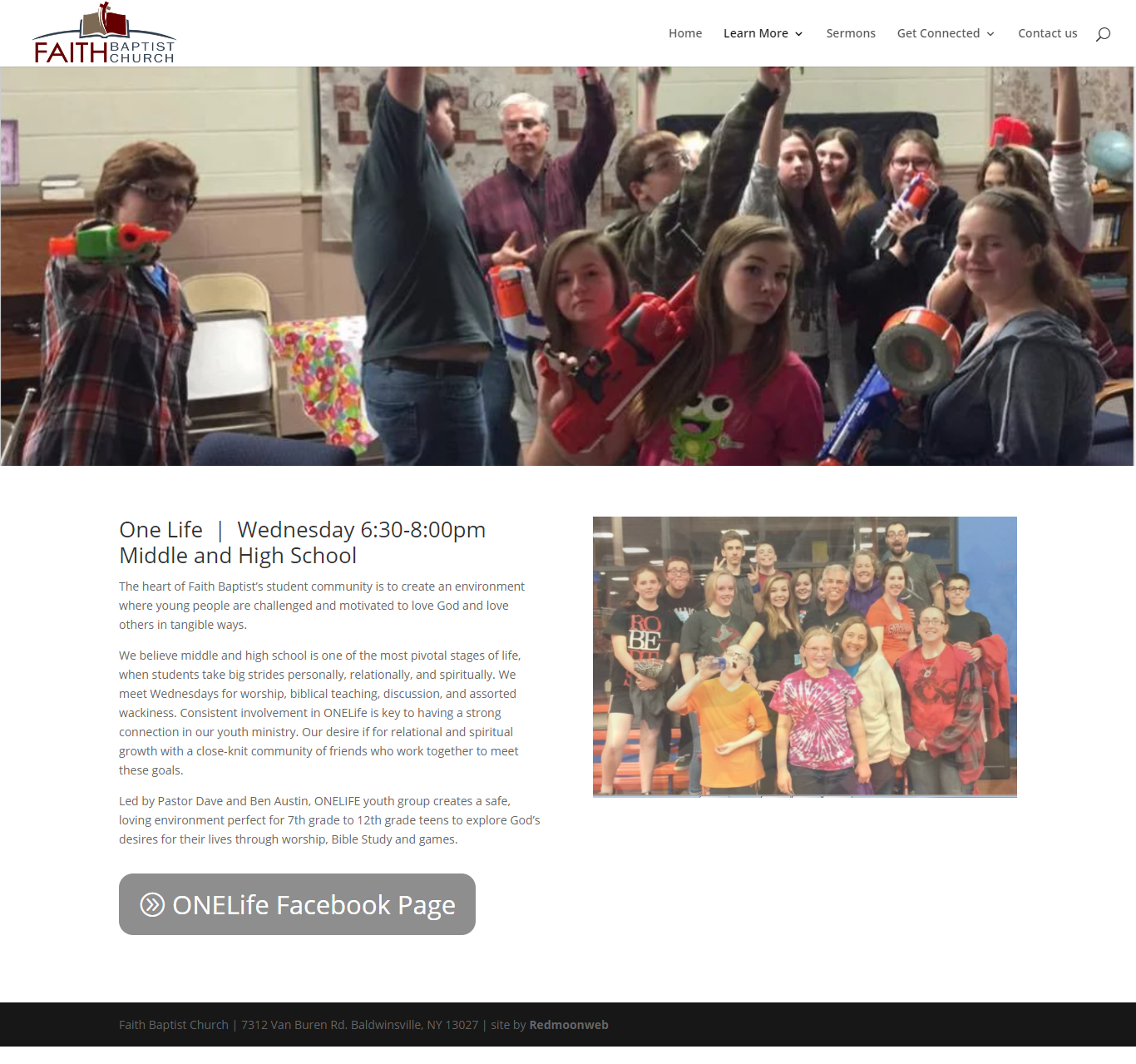 Request A Quote
Need a quote on a new project or re-design? Reach out to us and let us help!