Our Web Design Services
At Redmoonweb, we know how important it is to get your online presence established.  That is why our web design service is working hard for you to take the hassle out of getting your website up and running.  We will meet with you to understand your business vision, map out your goals and  help communicate your business brand.

Branding
Your brand tells your audience what they can expect from you – your services and products.  We can help you understand your brand and build it into your web design.

Development
We will work with you each step of the web design process, beginning with the consultation to the launching of the final product.  We craft a  unique design to meet your business goals
SEO (Search Engine optimization)
What good is a website that can't be found online.  We can provide Search Engine Optimizaton (SEO) services that with get your site optimized and integrated with critical keywords to move it up in the rankings
Custom web designs 
We build your website from the ground up, reflecting your business brand, bringing your ideas and visions to screen.  It is not enough to have a visually pleasing site, but also an easily navigable user interface.
We Design for Mobile Plaforms, too.
Statistics show that over 50% of web traffic originates from mobile devices.  That is why Redmoonweb builds responsive designs for all kinds of mobile devices.
We Make Your Website Work Everywhere.
It is not surprising that in our advancing technological society,  internet use is rising on mobile type devices including mobile phones, laptops, tablets and others.  Redmoonweb will keep your website in step with these advancements by building responsive design that is interactive on all devices.  We perform extensive testing on diversified devices and browsers.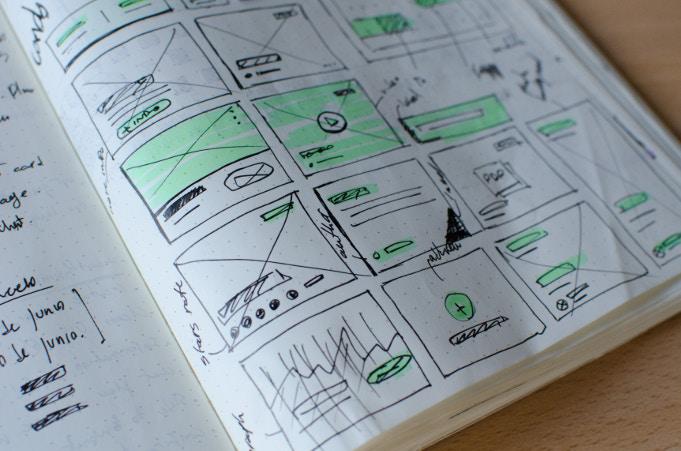 Our Process & Workflow.
Web design is not just placing images and text on a page and expecting it to work.  As with any well implemented project, much research and planning will make the difference between an excellent or mediocre result.
Redmoonweb takes great strides in the research, framing and design process to make sure that your website is what you expected BEFORE the final product is built.   This will ensure that the product you receive is what you expect and one that promotes your brand.

Project Research
We meet with you to get a clear  vision of your brand and goals for your website

Wireframes
We take the ideas from the research and flesh out a rough layout plan

Design
Design adds images, text placement and other effects to bring readability and functionality to the pages
Development
Finally, we build the actual user interface based off the previous design, ensureing all desired functionality and responsiveness is in place
Let's Work Together
How do you get started?  We are ready to get your website project launched.  Fill out the project form and a one of our web designers will be in touch with you to get a consultation scheduled.  Get a new website started today!